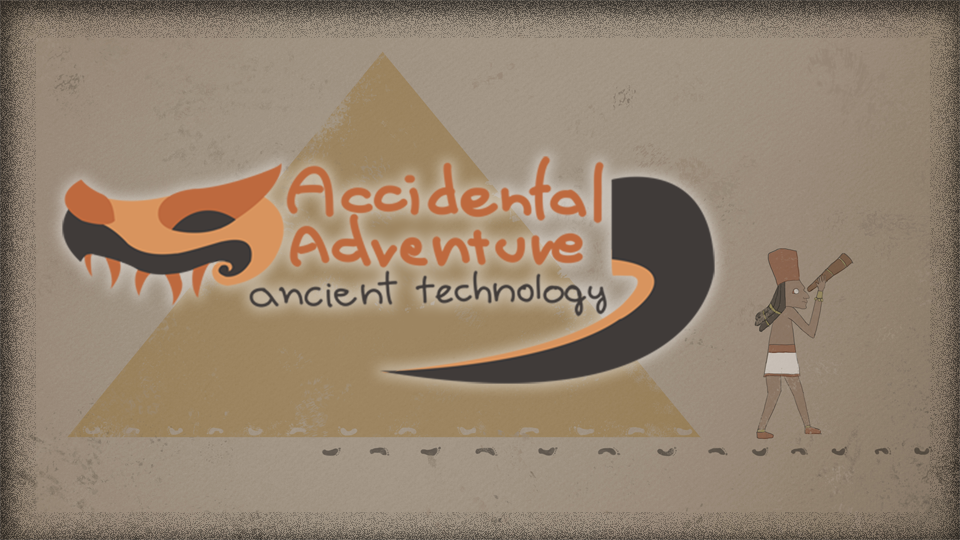 Accidental Adventure: Ancient Technology
A downloadable game for Windows
Lore
Once upon a time there was a very unlucky Aztec astronom who loved to stare into stars. For him every day seemed the same but one day something very peculiar happened. He saw a very strange round object which dropped a big warderobe. "This is strange... It looks like a nice piece of a warderobe. Why throwing away something like that?" he thought and in no time he was standing next to that item and was analyzing it. Inside the warderobe he found a small skull, took it in his hands then threw away thinking "Meh, I have one like that in my collection."
So he went into abandoned object because how else he was supposed to know if this item was worth taking home. Then in a split of second the warderobe and astronom were gone. He woke up inside a piramid armed with tons of ancient machnisms. Now he need to get out from building.
Instructions
Find the way out of pyramid.

Controls:
A, D - Move
Space - Jump
Space - Second Jump
E - Interact
R - Reset level
Esc - Back to menu
LShift + R - (Cheat) lock all levels
LShift + U - (Cheat) unlock all levels
Credits
Ursi Games (twitter.com/ursigames)
Piotr Światkowski (0x6D6164) (twitter.com/panmadzior)
manage, code, 3d models, maps, music
Paweł Stelmach (DangerRad)
code, 3d models, maps
Magdalena Stelmach (moono)
2d graphics
About us
We're from Poland. We all are students and game development is our hobby. Our goal is to make indie games mainly for deskop platforms. If you have any questions contact us at ursigames[at]gmail[dot]com.
From authors
We are so happy that we successfully did this game. It's our first product. All the assets were made in 72 jam hours. If you like it (or don't - whatever) please leave comment. We are open for any critique and suggestions :)
Download
Click download now to get access to the following files:
AAAT 1.2 for Windows
31 MB
AAAT 1.0 (LDJAM36 version)
30 MB